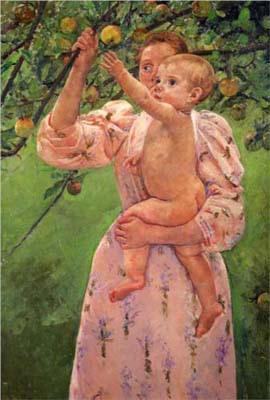 Señora Santana
Mrs. Santana
Señora Santana
¿Por qué llora el niño?
Por una manzana
Que se le ha perdido.

Ya no llores niño
Aquí tengo dos*
Una pa' la Virgen
Y otra para ti.
Mrs. Santana
Why is the baby crying?
Because of an apple
That he has lost.

Don't cry baby
I have here two,
One for the Virgin
And the other for you.
Notes
*This line was sent to me as, "Aquí tengo dos manzanas" (Here I have two apples), but most versions have it as "Aquí tengo dos" (Here I have two).

Many thanks to Monique Palomares for singing this song for us!
Sheet Music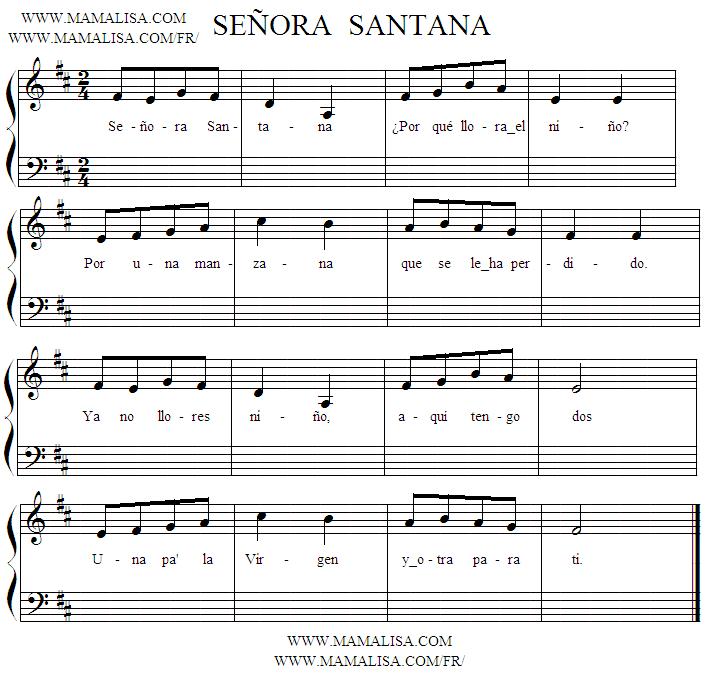 Thanks and Acknowledgements
Many thanks to Leah Cummings for contributing and translating this lullaby. Translation edited by Mama Lisa.

Image: Mary Cassatt
¡Muchas gracias!