Boom Shaka Boom Boom – A Spanish Song for Kids
July 28th, 2016
Sara Quintanar, is an Elementary School Music Educator, bilingual songwriter, and performance artist.  Frustrated by the lack of early childhood music classes in Spanish, she established Music With Sara. She sings Spanish and English songs to help teach the love of Spanish to children.
Sara shared with us her song called Boom Shaka Boom Boom. This song has a lively beat and teaches kids parts of the body in Spanish. They can dance to it too!
You can watch the video below and read along with the Spanish lyrics and English translation/version…

Boom Shaka Boom Boom
(Copyright Sara Quintanar)
Spanish Lyrics: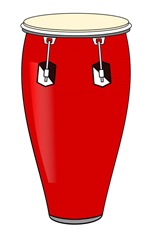 Toco las congas con mis manos.
Piso con mis pies.
Toco el piano con mis dedos.
Camino al revés.
Bum shaka bum bum,
Bum shaka bum.
Bum shaka bum shaka bum bum.
Muevo mis hombros.
¡Canto fuerte con mi voz!
Escucho con mis oídos,
Escucho los sonidos.
English Translation/Version:
I play the congas with my hands.
I step with my feet.
I play the piano with my fingers.
And walk backwards to the beat.
Boom shaka boom boom
Boom shaka boom.
Boom shaka boom shaka boom boom.
I move my shoulders.
I sing loud with my voice.
I listen with my ears
To all the lovely noise.
You can access all of Sara's songs at www.musicwithsara.bandcamp.com.
Thanks to Sara for sharing this great song with us!
Enjoy!
Mama Lisa
This article was posted on Thursday, July 28th, 2016 at 8:20 pm and is filed under CD's, Children's Songs, Countries & Cultures, English, Languages, Mexico, Recommendations, Spain, Spanish, Spanish Kids Songs, USA. You can follow any responses to this entry through the RSS 2.0 feed. You can skip to the end and leave a response. Pinging is currently not allowed.
One Response to "Boom Shaka Boom Boom – A Spanish Song for Kids"
Frank Clark Says:
February 22nd, 2017 at 9:20 pm

I like this song.
Leave a Reply