Here's a rhyme that tells your Fortune using stones or pits of fruit…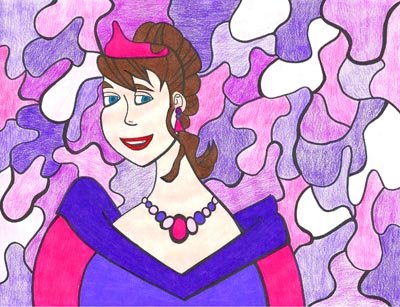 Lady, baby, gypsy, queen,
Elephant, monkey, tangerine.
Notes
Barbara wrote: I couldn't see this one anywhere - maybe it could go with the fortune told by cherries....although we did it with any fruit stones... most often plums in plum pie or crumble… you said a word for each of the stones you had left on your plate after eating the pie and you were the one or the last one referred to you in some way.
Thanks and Acknowledgements
Many thanks to Barbara for contributing this rhyme!

Many thanks to Gracie Gralike for the illustration!