This seems to be the modern Swedish version of "Humpty Dumpty"…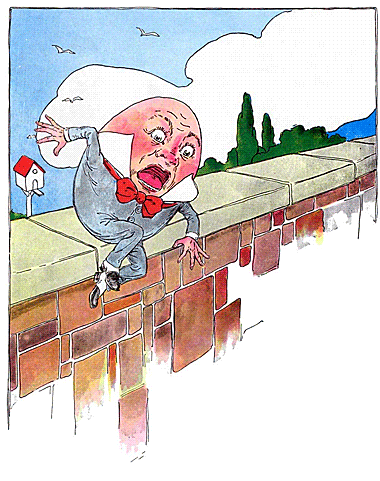 Lilla Trilla

Little Tumble
Nursery Rhyme
Nursery Rhyme
Lilla trilla låg på hylla,
lilla trilla trilla ner,
ingen man i detta land,
laga lilla trilla kan.

Little Tumble lay on the ledge,
Little Tumble tumbles down,
No person in all this land,
Can repair Little Tumble.
Notes
"Trilla" means "roll", "tumble" or "fall".

Thanks and Acknowledgements
This rhyme can be found all over the internet on Swedish sites.

Translated by Mama Lisa.
Tack så mycket!