Gumman ville vagga
The Old Woman Wanted to Cradle a Baby
Nursery Rhyme
Nursery Rhyme
Gumman ville vagga
Och inga barn hade hon;
Då tog hon in
Fölungen sin,
Och lade den i vaggan sin.
Vyssa, vyssa, långskånken min,
Långa ben har du;
Lefver du till sommaren,
Blir du lik far din.
The old woman wanted to cradle a baby
And she had no children;
So she took inside
Her foal,
And put it in its cradle.
Hush, hush, my long-shanks,
Long legs bore you;
You live for the summer,
Do you like your father?

Sheet Music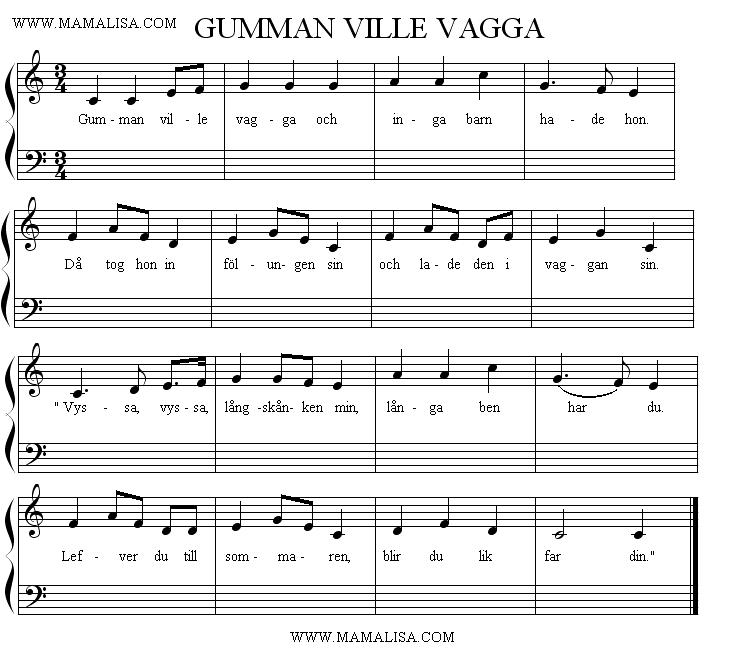 Thanks and Acknowledgements
This rhyme can be found in Popular Rhymes and Nursery Tales, A Sequel to the Nursery Rhymes of England (1849) by James Orchard Halliwell and in Svenska fornsånger by A. I. Ardwidsson (1842).

Translated by Mama Lisa.
Tack så mycket!