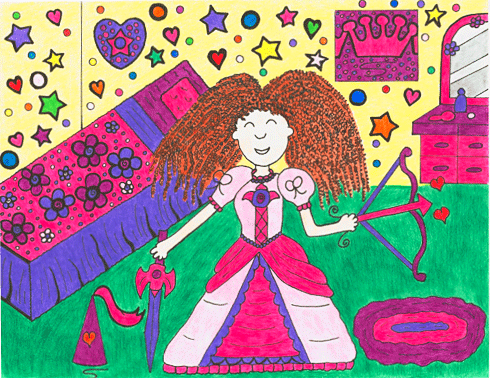 O the Army of the Queen,
The Army of the Queen,
Some are dressed in turkey-red
And some are dressed in green;
A colonel and a captain,
A corporal in between,
Their guns are filled with powder
And their swords are bright and keen;
So toot your little trumpet
For the Army of the Queen.
Thanks and Acknowledgements
This rhyme was written by Leroy F. Jackson for The Peter Patter Book of Nursery Rhymes circa 1918.

Thanks to Gracie Gralike for the wonderful illustration!