I wonder if this could have been another scary lullaby to get babies to go to sleep...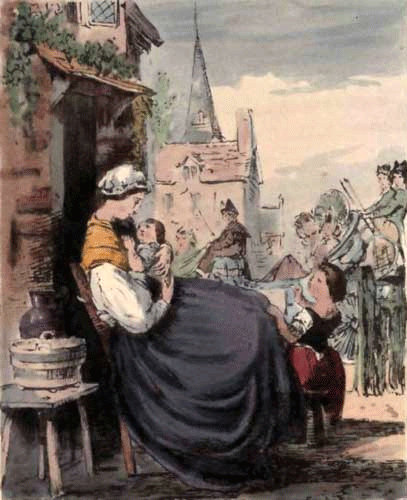 Bye, O my baby,
When I was a lady,
Oh then my poor babe didn't cry;
But my baby is weeping,
For want of good keeping,
Oh! I fear my poor baby will die.
Thanks and Acknowledgements
This rhyme can be found in Traditional Nursery Songs of England with Pictures by Eminent Modern Artists edited by Felix Summerly (1843).