Zagen, zagen, wiede wiede wagen
Sawing, Sawing, Weeding-Weeding-Wagen
Children's Song
Children's Song
Zagen, zagen, wiede wiede wagen,
Jan kwam thuis om een boterham te vragen.
Vader was niet thuis, moeder was niet thuis,
Piep, zei de muis in het voorhuis.
Sawing, sawing, weeding-weeding-wagen,
John came home to ask for a slice of bread.
Father wasn't home, mother wasn't home,
Peep! said the mouse in the hall.

Sheet Music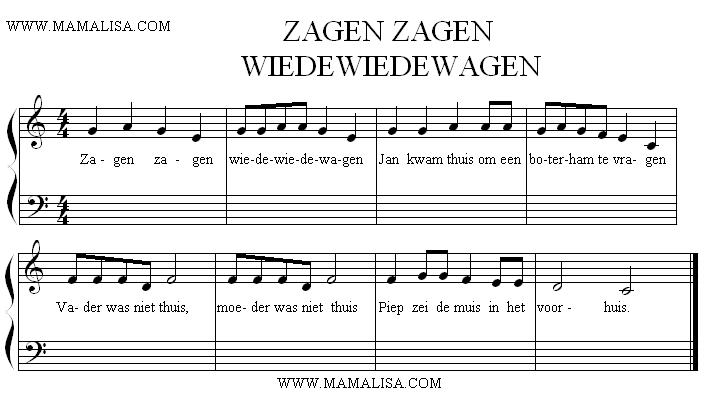 Thanks and Acknowledgements
Many thanks to Henki Buwalda for contributing this song. Thanks to Monique Palomares for the midi music and score. Translated by Monique Palomares and Lisa Yannucci.
Dank u wel!