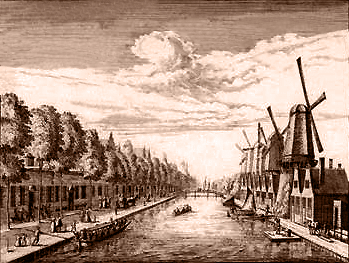 Schuitje varen
Sail Your Boat
Children's Song
Children's Song
Schuitje varen, theetje drinken,
Varen we naar de Overtoom.
Drinken er zoete melk met room.
Zoete melk met brokken,
Kindje mag niet jokken.
Sail your boat, drink your tea,
We're sailing to the Overtoom*.
Drinking sweet milk with cream.
Sweet milk with chunks,
Kid, don't tell fibs.
Notes
*The Overtoom was a canal in the suburbs of Amsterdam that connected important waterways. During the 1st half of the 20th century, it was replaced by another major shipping route. It was filled in with land and is now a street.

The word "overtoom" in Dutch refers to a device that lifts boats from one part of a dike or a canal to another. There had been an actual overtoom in use at Overtoom since the 1300's. In 1808, it was replaced by a canal lock.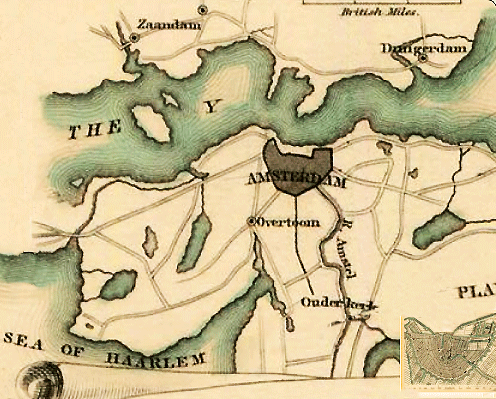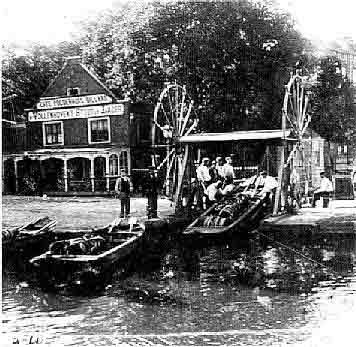 Thanks and Acknowledgements
Many thanks to Henki Buwalda for contributing this song and to Monique Palomares for translating it.
Dank u wel!