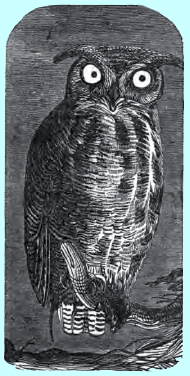 There Was an Owl Lived in an Oak
There was an owl lived in an oak,
Wisky, wasky, weedle;
And every word he ever spoke
Was fiddle, faddle, feedle.

A gunner chanced to come that way,
Wisky, wasky, weedle;
Says he, "I'll shoot you, silly bird."
Fiddle, faddle, feedle.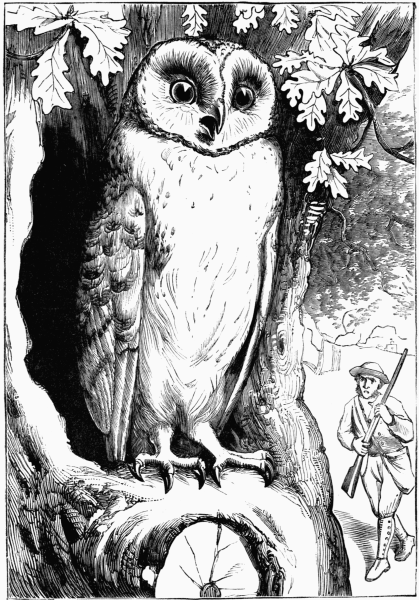 Thanks and Acknowledgements
This rhyme and illustration can be found in The Book of Nursery Rhymes, Tales, and Fables., A Gift for All Seasons., (Philadelphia, 1858), edited by Lawrence Lovechild. The rhyme can also be found in The Little Mother Goose (1912), illustrated by Jessie Willcox Smith, and printed in the USA.