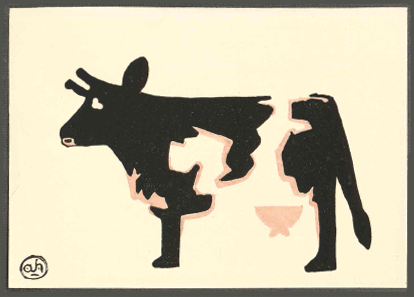 Charley Warley had a cow,
Black and white about the brow,
Open the gate and let her through,
Charley Warley's old cow!
Thanks and Acknowledgements
This rhyme can be found in The Little Mother Goose (1912), illustrated by Jessie Willcox Smith, and printed in the USA.

The image is from "Grosses bêtes & petites bêtes", images and text by André-Hellé (Paris, 1912), with a little graphical editing by Mama Lisa.