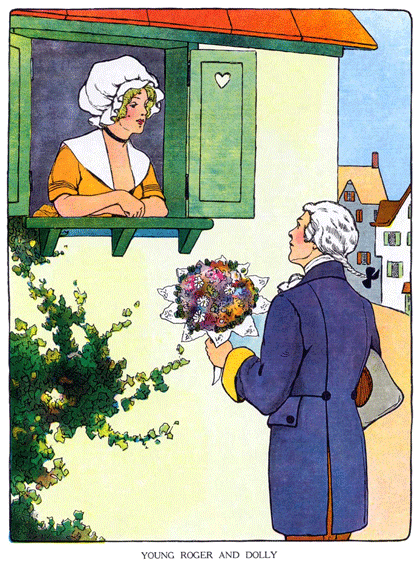 Young Roger Came Tapping at Dolly's Window
Young Roger came tapping at Dolly's window,
Thumpaty, thumpaty, thump!

He asked for admittance; she answered him "No!"
Frumpaty, frumpaty, frump!

"No, no, Roger, no! as you came you may go!"
Stumpaty, stumpaty, stump!
Comments
This rhyme and illustration can be found in The Real Mother Goose (1916), illustrated by Blanche Fisher Wright.