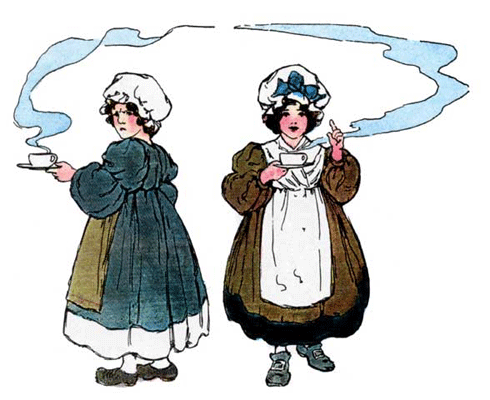 Molly, My Sister and I Fell Out
Molly, my sister and I fell out,
And what do you think it was all about?
She loved coffee and I loved tea,
And that was the reason we couldn't agree.
Comments
This rhyme and illustration can be found in The Real Mother Goose (1916), illustrated by Blanche Fisher Wright.