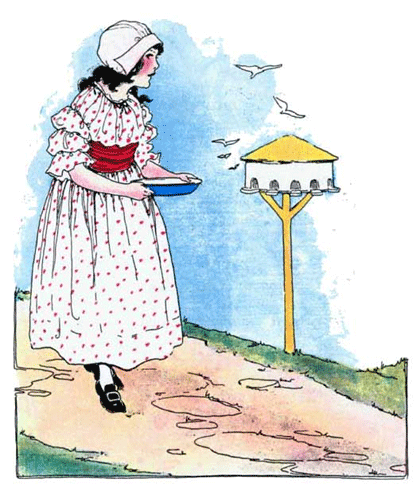 I Had Two Pigeons Bright and Gay
I had two pigeons bright and gay,
They flew from me the other day.
What was the reason they did go?
I cannot tell, for I do not know.
Comments
This rhyme and illustration can be found in The Real Mother Goose (1916), illustrated by Blanche Fisher Wright.