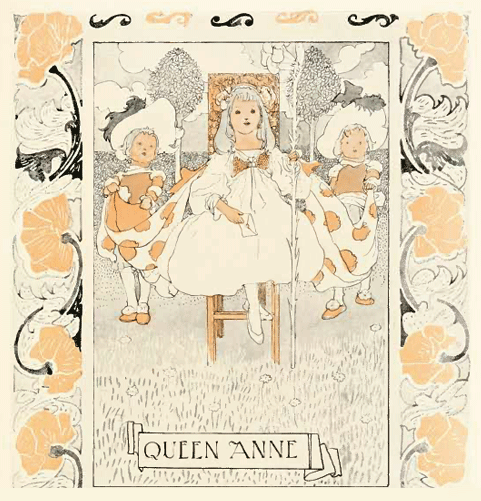 Queen Anne, Queen Anne, you sit in the sun,
As fair as a lily, as white as a wand.
I send you three letters, and pray read one;
You must read one, if you can't read all;
So pray, Miss or Master, throw up the ball.
Thanks and Acknowledgements
This rhyme can be found in The Nursery Rhyme Book, edited by Andrew Lang and illustrated by L. Leslie Brooke (1897).

The illustration comes from The Big Book of Nursery Rhymes (circa 1920) edited by Walter Jerrold (1865 – 1929) and illustrated by Charles Robinson.