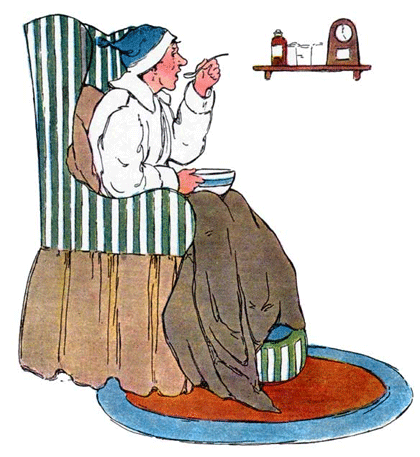 There Was an Old Man of Tobago
There was an old man of Tobago,
Who lived on rice, gruel, and sago*,
Till, much to his bliss,
His physician said this-
"To a leg, sir, of mutton you may go."
Notes
*Sago is a powdery starch that's used as a food thickener and to make puddings. It comes from the sago palm tree in Asia.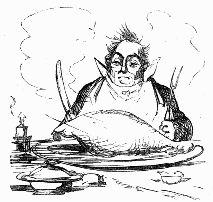 Thanks and Acknowledgements
This rhyme and illustration can be found in The Real Mother Goose (1916), illustrated by Blanche Fisher Wright. This rhyme can also be found in The Nursery Rhyme Book, edited by Andrew Lang and illustrated by L. Leslie Brooke (1897).