There Was an Old Woman Lived Under a Hill
There was an old woman
Lived under a hill;
She put a mouse in a bag,
And sent it to mill.

The miller declar'd
By the point of his knife,
He never took toll
Of a mouse in his life.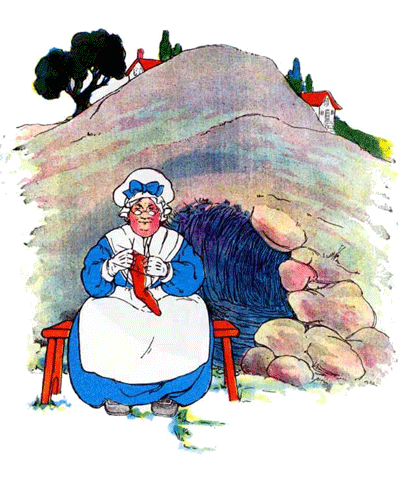 Thanks and Acknowledgements
This rhyme can be found in The Nursery Rhyme Book, edited by Andrew Lang and illustrated by L. Leslie Brooke (1897). The 1st illustration is from The Real Mother Goose (1916), illustrated by Blanche Fisher Wright.