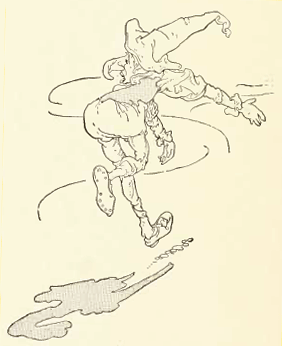 Peter White Will Never Go Right
Peter White will ne'er go right.
Would you know the reason why?
He follows his nose where'er he goes,
And that stands all awry.
Thanks and Acknowledgements
This rhyme can be found in The Nursery Rhyme Book, edited by Andrew Lang and illustrated by L. Leslie Brooke (1897).

The illustration is from The Big Book of Nursery Rhymes (circa 1920) edited by Walter Jerrold (1865 – 1929) and illustrated by Charles Robinson.