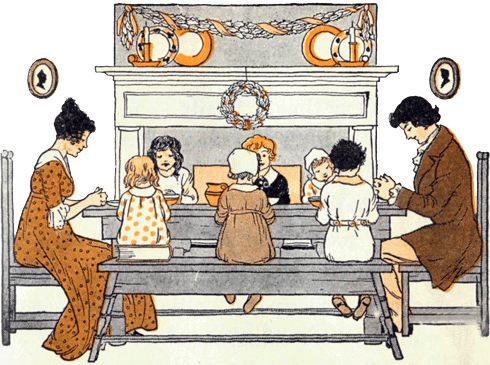 God Bless the Master of This House
God bless the master of this house,
The mistress bless also,
And all the little children
That round the table go;

And all your kin and kinsmen,
That dwell both far and near;
I wish you a merry Christmas,
And a happy New Year.

Recited by Greg Giordano.
Thanks and Acknowledgements
This rhyme can be found in The Nursery Rhyme Book, edited by Andrew Lang and illustrated by L. Leslie Brooke (1897). Image comes from "The Child's World, Third Reader" by Hetty Browne, Sarah Withers and W.K. Tate.