This rhyme is politically incorrect in our times. It shows how different things were in the 19th century...
There Were Two Blind Men Went to See
There were two blind men went to see
Two cripples run a race,
The bull did fight the humblebee
And scratched him in the face.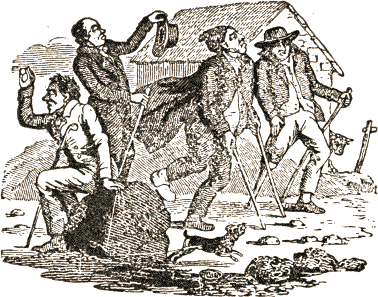 Thanks and Acknowledgements
This rhyme and illustration can be found in The Only True Mother Goose Melodies (published and copyrighted in Boston in 1833 by Munroe & Francis).