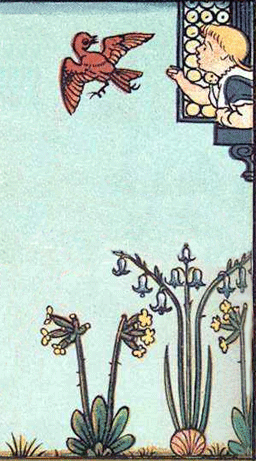 Once I saw a little bird
Come hop, hop, hop;
So I cried, "Little bird,
Will you stop, stop, stop?"
And was going to the window
To say, "How do you do?"
But he shook his little tail,
And far away he flew.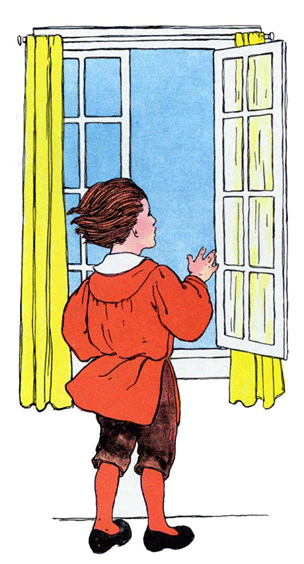 Thanks and Acknowledgements
This rhyme can be found in Children's Literature, A Textbook of Sources for Teachers and Teacher-Training Classes (1920) by Charles Madison Curry and Erle Elsworth Clippinger. The 2nd illustration is from The Real Mother Goose (1916), illustrated by Blanche Fisher Wright. This rhyme and the 1st illustration can also be found in An Alphabet Of Old Friends (1874) by Walter Crane (Lisa Yannucci did some graphical editing of Crane's image).