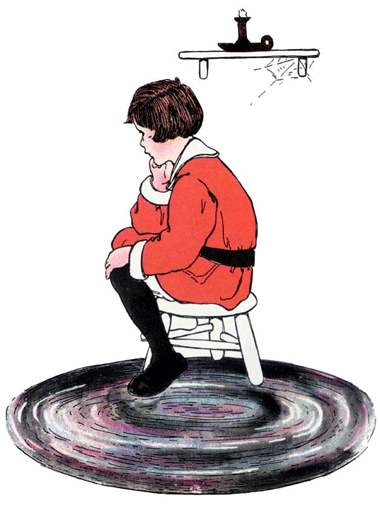 Little Jack Jingle,
He used to live single,
But when he got tired of this kind of life,
He left off being single and lived with his wife.
Now what do you think of little Jack Jingle?
Before he was married he used to live single.
Thanks and Acknowledgements
This rhyme and illustration can be found in The Real Mother Goose (1916), illustrated by Blanche Fisher Wright.