I remember my grandmother singing this song to my children when they were very young. -Mama Lisa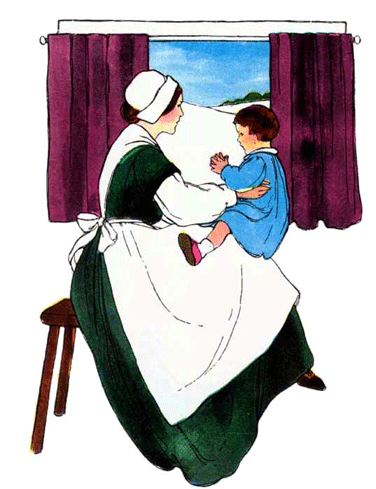 Clap hands, clap hands,
Till father comes home,
For father's got money,
But mother's got none!
Game Instructions
Clap baby's hands to the beat until you get to "none!" on the last line. Then put the baby's hands up in the air.

Here's the version my grandmother sang to my kids:

Clap hands, clap hands
till Daddy gets home,
'cause Daddy has money,
and Mommy has none!
Recording by Mama Lisa
Thanks and Acknowledgements
The illustration is from The Real Mother Goose (1916), illustrated by Blanche Fisher Wright.
Thank you very much!