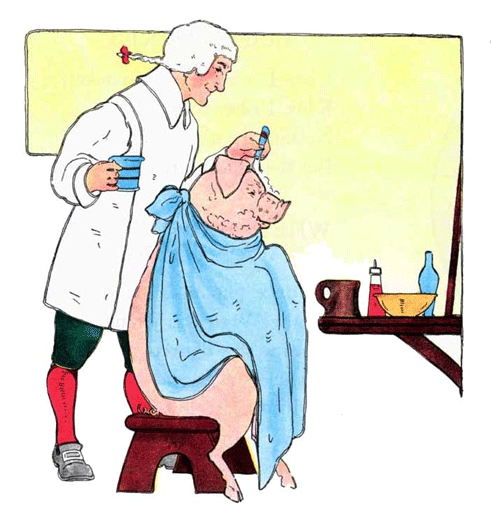 Barber, Barber, Shave a Pig
Barber, barber, shave a pig.
How many hairs will make a wig?
Four and twenty; that's enough.
Give the barber a pinch of snuff.
Comments
This rhyme and 1st illustration can be found in The Real Mother Goose (1916), illustrated by Blanche Fisher Wright. The 2nd illustration comes from The Nursery Rhyme Book, edited by Andrew Lang and illustrated by L. Leslie Brooke (1897).