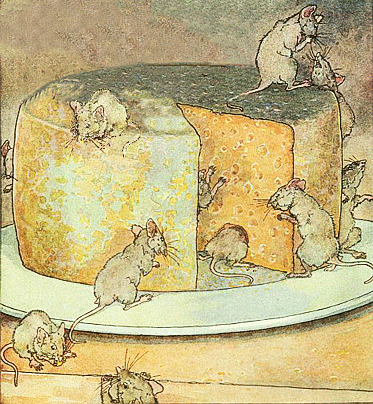 Pretty John Watts,
We are troubled with rats,
Will you drive them out of the house?
We have mice, too, in plenty,
That feast in the pantry,
But let them stay
And nibble away,
What harm in a little brown mouse?
Thanks and Acknowledgements
The illustration is from Mother Goose, The Original Volland Edition (1915), edited and arranged by Eulalie Osgood Grover and illustrated by Frederick Richardson (with some graphical editing by Mama Lisa).