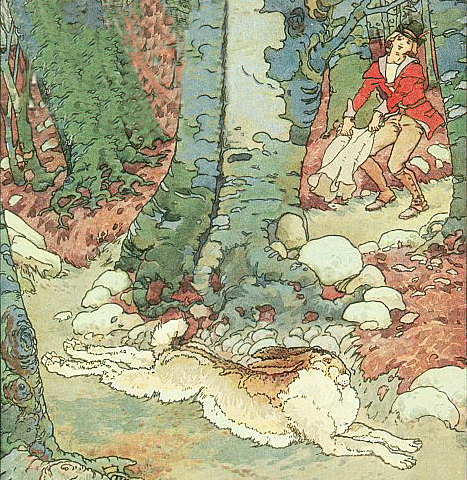 1, 2, 3, 4, 5, I Caught a Hare Alive
1, 2, 3, 4, 5,
I caught a hare alive;
6, 7, 8, 9, 10,
I let her go again.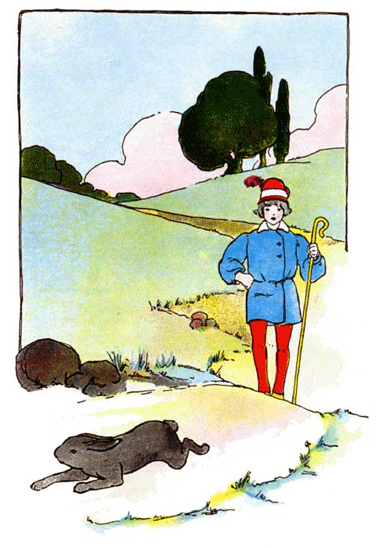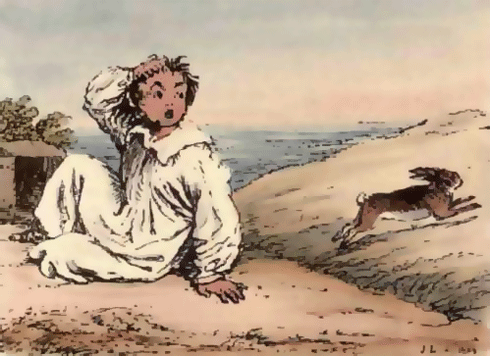 Thanks and Acknowledgements
This rhyme can be found in A History of Nursery Rhymes (1899) by Percy B. Green. The 1st illustration is from Mother Goose, The Original Volland Edition (1915), edited and arranged by Eulalie Osgood Grover and illustrated by Frederick Richardson (with some graphical editing by Mama Lisa). The 2nd illustration is from The Real Mother Goose (1916), illustrated by Blanche Fisher Wright. The 3rd illustration is from Traditional Nursery Songs of England with Pictures by Eminent Modern Artists edited by Felix Summerly (1843).