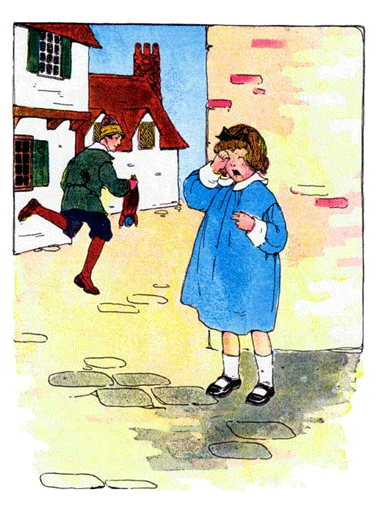 I had a little moppet*,
I put it in my pocket,
And fed it on corn and hay,
There came a proud beggar
And swore he would wed her,
And stole my little moppet away.
Thanks and Acknowledgements
This rhyme can be found in A History of Nursery Rhymes (1899) by Percy B. Green. The illustration can be found in The Real Mother Goose (1916), illustrated by Blanche Fisher Wright.