When this rhyme is recited, it doesn't seem to make much sense. But when you read it, with punctuation, it's perfectly clear!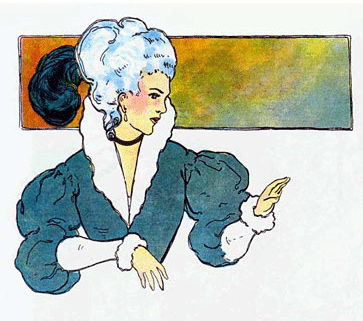 Every lady in this land
Has twenty nails, upon each hand
Five, and twenty on hands and feet:
All this is true, without deceit.
Comments
This rhyme and illustration can be found in The Real Mother Goose (1916), illustrated by Blanche Fisher Wright.