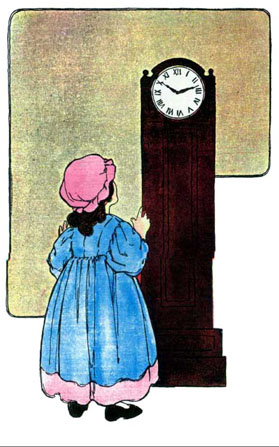 There's a neat little clock, -
In the schoolroom it stands, -
And it points to the time
With its two little hands.

And may we, like the clock,
Keep a face clean and bright,
With hands ever ready
To do what is right.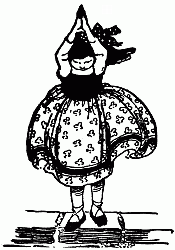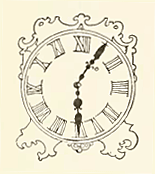 Comments
This rhyme and the 1st illustration come from The Real Mother Goose (1916), illustrated by Blanche Fisher Wright. The 2nd illustration is from The Little Mother Goose (1912), illustrated by Jessie Willcox Smith. The 3rd illustration can be found in The Big Book of Nursery Rhymes (circa 1920) edited by Walter Jerrold (1865 - 1929) and illustrated by Charles Robinson.