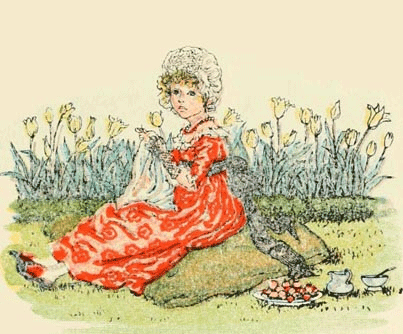 Bonny Lass, Pretty Lass, Wilt Thou Be Mine?
Bonny lass, pretty lass, wilt thou be mine?
Thou shall not wash dishes,
Nor yet serve the swine;
Thou shalt sit on a cushion, and sew a fine seam,
And thou shalt eat strawberries, sugar, and cream!
Thanks and Acknowledgements
The illustration comes from Kate Greenaway's Mother Goose or the Old Nursery Rhymes (1881).