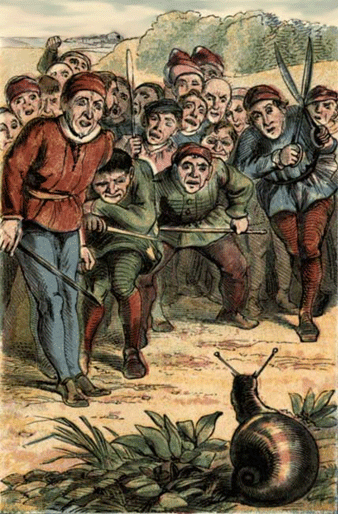 Four-and-twenty Tailors Went to Kill a Snail
Four-and-twenty tailors went to kill a snail;
The best man among them durst not touch her tail.
She put out her horns like a little Kyloe cow.
Run, tailors, run, or she'll kill you all e'en now.
Notes
*Kyloe cows are a small breed of Scottish cows with long horns. They're a Highland cow sub-breed. The name comes from the Gaelic "caol" that means "kyle, strait, narrow channel" because those raised on the islands had to swim across the kyles on their way to the market on mainland Scotland.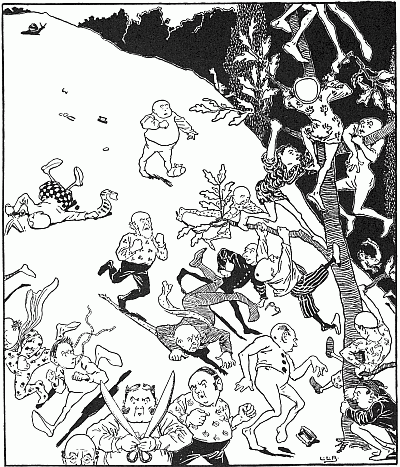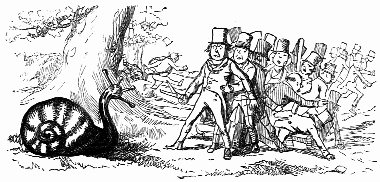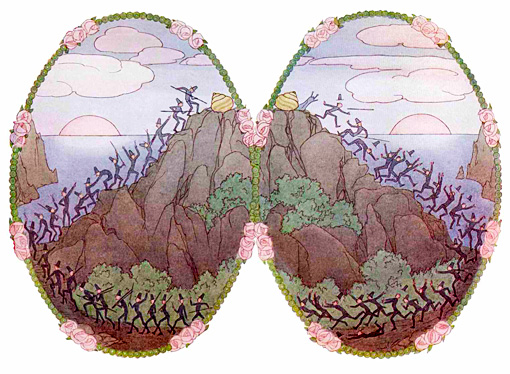 Sheet Music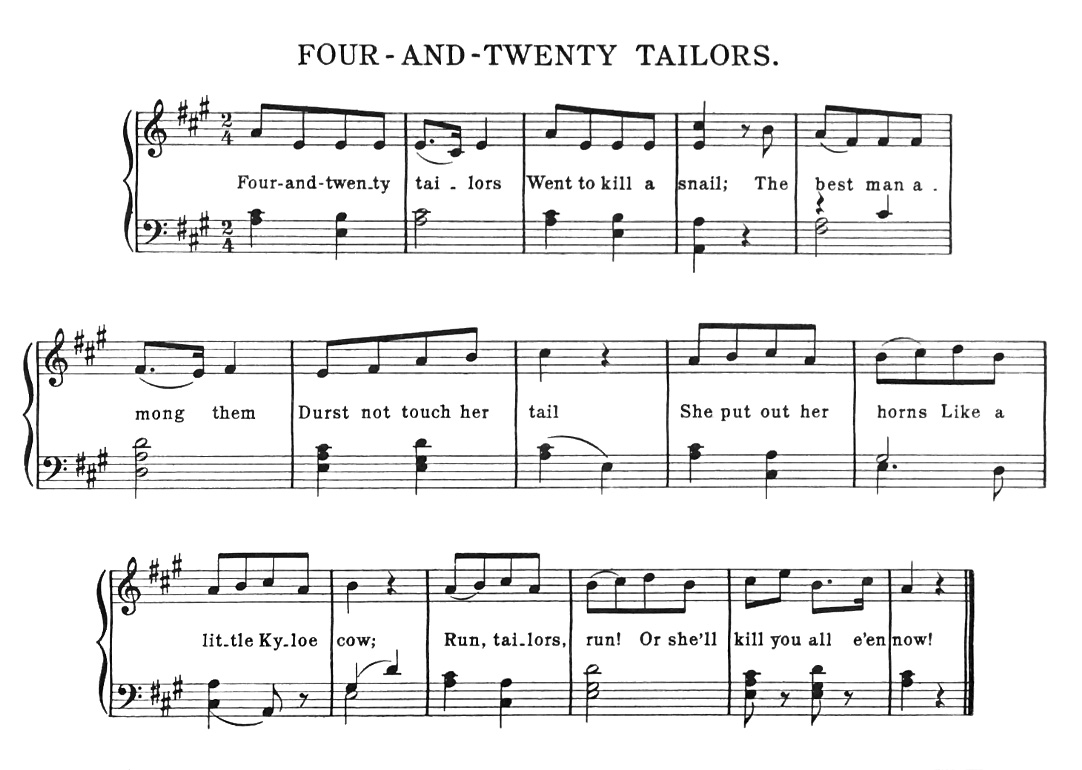 Thanks and Acknowledgements
The 1st illustration comes from The National Nursery Book and the 2nd illustration is from The Nursery Rhyme Book, edited by Andrew Lang and illustrated by L. Leslie Brooke (1897) and the 3rd one can be found in The Big Book of Nursery Rhymes (circa 1920) edited by Walter Jerrold (1865 - 1929) and illustrated by Charles Robinson (with some graphical editing by Lisa Yannucci)..