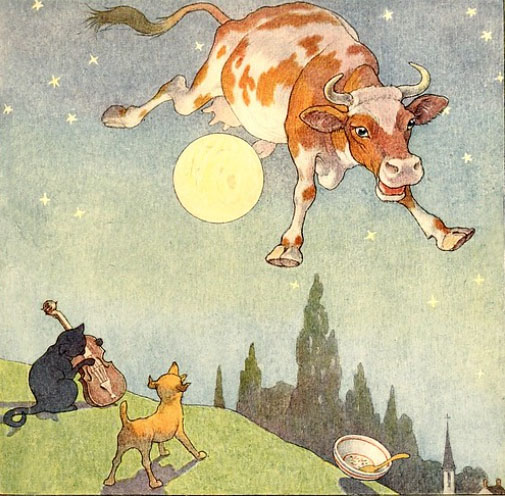 Hey diddle diddle,
The cat and the fiddle,
The cow jumped over the moon.

The little dog laughed
To see such sport,
And the dish ran away with the spoon.
Notes
A History of Nursery Rhymes by Percy B. Green (1899) has the first line as "Hi diddle diddle". The Little Mother Goose (1912), illustrated by Jessie Willcox Smith, spells the first line, "Heigh, diddle, diddle".

Charles Madison Curry and Erle Elsworth Clippinger wrote, "In some older versions the word "craft" was used instead of "sport," thus making a rhyme." Curry and Clippinger are the editors of Children's Literature, A Textbook of Sources for Teachers and Teacher-Training Classes (1920).

The 3rd illustration is from The Nursery Rhyme Book, edited by Andrew Lang and illustrated by L. Leslie Brooke (1897). The 4th illustration is from The Real Mother Goose (1916), illustrated by Blanche Fisher Wright. The 5th illustration comes from The Baby's Opera by Walter Crane (circa 1877), with a little graphical editing by Lisa Yannucci. The 6th illustration is from The National Nursery Book.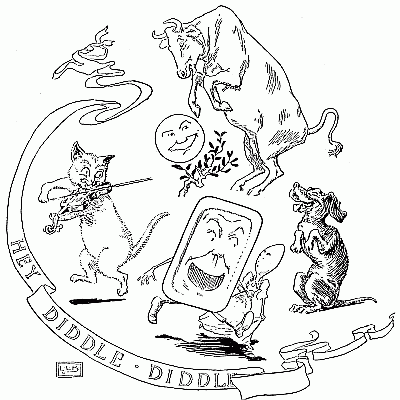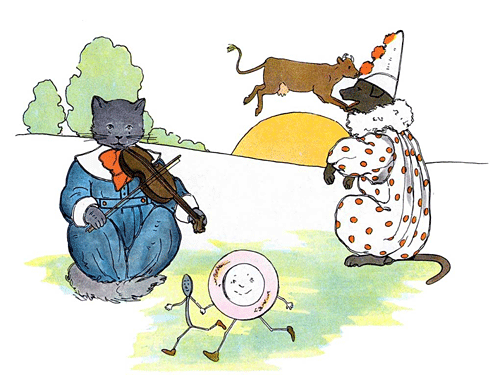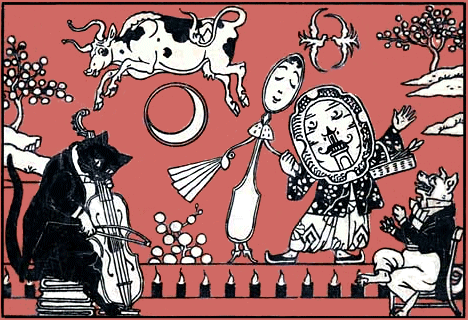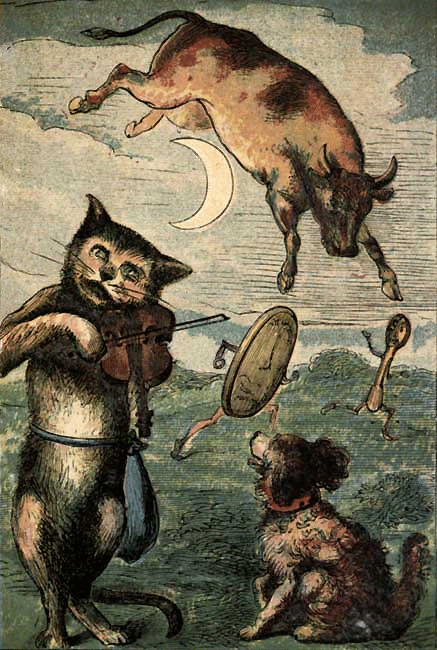 1st recording from Librivox's "Mother Goose's Party".
2nd recording by Mama Lisa
3rd rendition sung by Ruth Golding.

Here's a fun animation we created for this rhyme.
(Scroll down for the lyrics.)