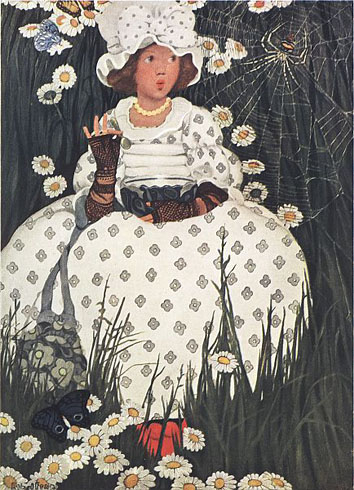 Little Miss Muffet,
Sat on a tuffet,
Eating her curds and whey;
Along came a spider,
Who sat down beside her,
And frightened, Miss Muffet, away.
Notes
A tuffet can be either an area of grass
(from tuft of grass) or a low stool.

Whey is the watery part of milk that separates
from the curds when making cheese.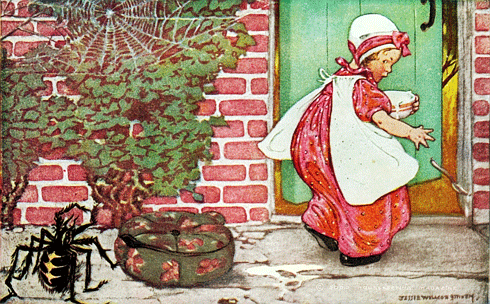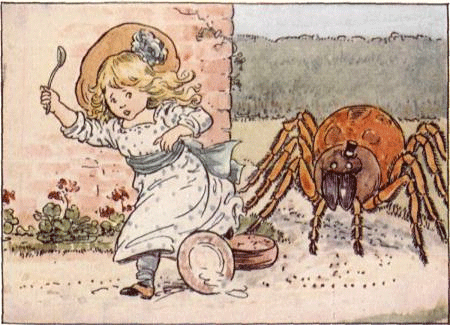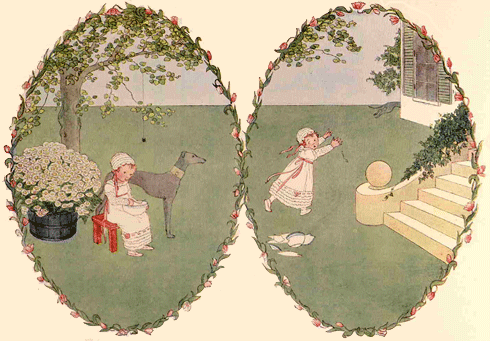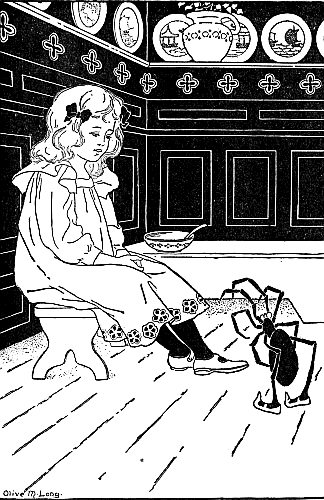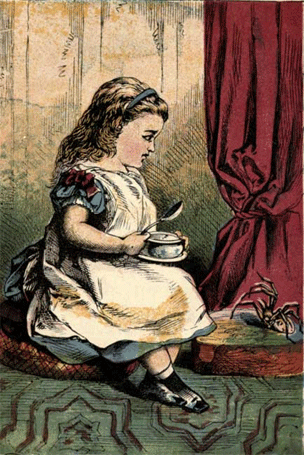 Comments
Percy B. Green gave this variation of Little Miss Muffet in "A History of Nursery Rhymes" (1899):

Little Mary Esther sat upon a tester*,
Eating curds and whey;
There came a big spider, and sat down beside her,
And frightened little Mary Esther away!

*A tester is a wooden canopy, usually the type found over a bed.

2nd mp3 recording performed by 17 talented university student musicians at California State University-Stanislaus in 2007. The musical score the recording is based on comes from Our Old Nursery Rhymes (1911) arranged by Alfred Moffat.
Thanks and Acknowledgements
The 1st illustration is from Favorite Nursery Rhymes (1906), illustrated by Ethel Franklin Betts. The 2nd illustration is from The Little Mother Goose (1912), illustrated by Jessie Willcox Smith. The 3rd illustration is from The Young Folks Treasury, Volume 1 (1909). The 4th illustration is by H. Willebeck Le Mair from Our Old Nursery Rhymes (1911), arranged by Alfred Moffat. The 5th illustration is from Miss Muffet's Christmas Party (1902) by Samuel McChord Crothers. The last illustration is from The National Nursery Book.
Thanks so much!