Daffy-down-dilly is a daffodil flower. Richardson, who created the illustration here, got it right by drawing the lady's dress like a daffodil.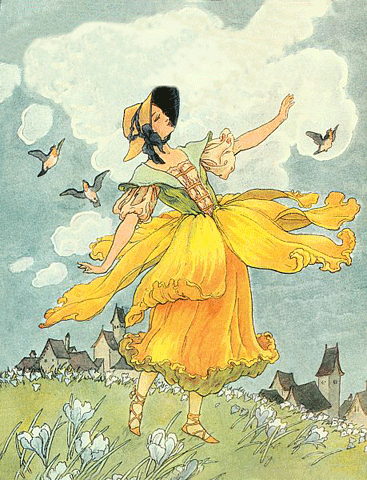 Daffy-down-dilly
Has come to town
With a yellow petticoat
And a pretty green gown.
Notes
Here's a slightly different version from The Little Mother Goose (1912), illustrated by Jessie Willcox Smith:

Daffy-down-dilly has come up to town
In a fine petticoat and a green gown.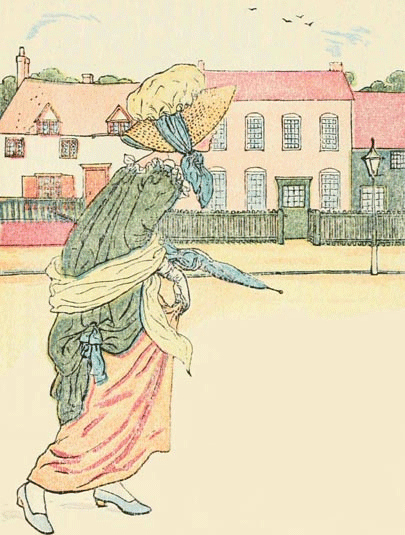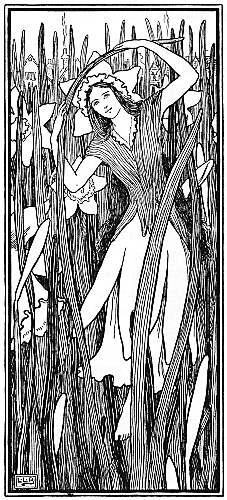 Recorded by my 8 year old daughter.
Thanks and Acknowledgements
The first illustration is from Mother Goose, The Original Volland Edition (1915), edited and arranged by Eulalie Osgood Grover and illustrated by Frederick Richardson (with some graphical editing by Mama Lisa) and the second illustration comes from Kate Greenaway's Mother Goose (1881). The 3rd illustration is by The Nursery Rhyme Book, edited by Andrew Lang and illustrated by L. Leslie Brooke (1897).
Thanks so much!