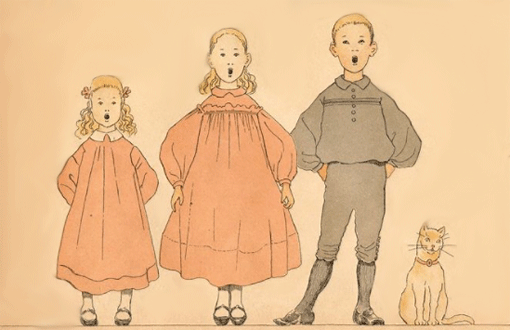 Christmas Carol
Christmas Carol
Goder afton
Goder afton
Båd herre och fru,
Vi önskar eder alla
en fröjdefull jul!
Good Evening
Good Evening
To you and your wife,*
We wish you all
A joyful Christmas!
Notes
*Or "(Both) ladies and gentlemen".

Here's a second verse to the song:

Goder afton
goder afton
välkommen var gäst,
vi önskar eder alla
en fröjdefull fest.

English Translation

Good evening
Good evening
Welcome to every guest
We wish you all
A joyful feast.
Comments
Edward wrote, "I had been the director of a Saint Lucia Festival for about twenty years. I would have about twenty young performers between the ages of four and eighteen who would sing about twenty songs in Swedish and do several Scandinavian folk dances.

We always opened the performance with a Goder afton, which means good evening. It is similar to We Wish You a Merry Christmas.

A possible German translation would be:

Guten Abend
Guten Abend
Zu Herren und Frauen
Wir Wunsch Sie alle
EIN erfreulich Weinachten

A possible Polish translation would be:

Dobry wieczór
Dobry wieczór
Wobec dżentelmeni i żony
My państwo
PEWIEN radosny Boże Narodzenie

But I don't think the Polish version would go with the song".

Sheet Music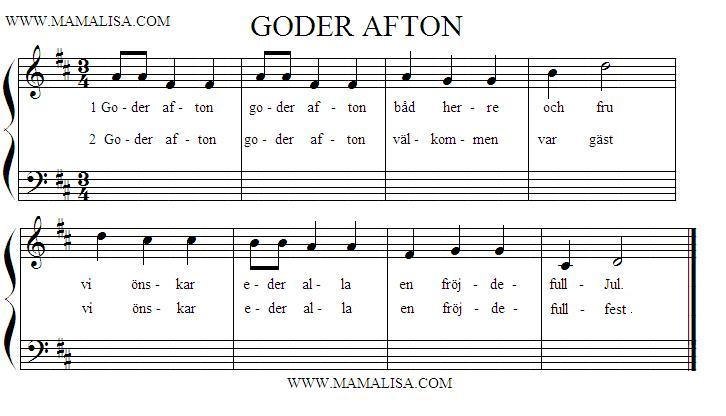 Thanks and Acknowledgements
Many thanks to Edward M. Gawlinski for contributing and translating this song and for the midi music. Image from "Sjung med oss, mamma!" (1895)
Tack så mycket!