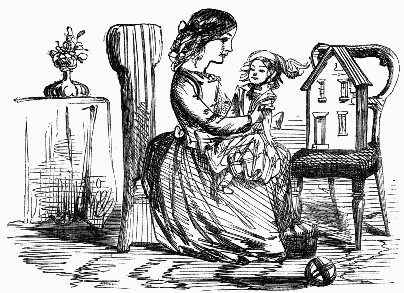 Hush, Baby, My Dolly, I Pray You Don't Cry
Hush, baby, my dolly, I pray you don't cry,
And I'll give you some bread, and some milk by-and-by;
Or perhaps you like custard, or, maybe, a tart,
Then to either you're welcome, with all my heart.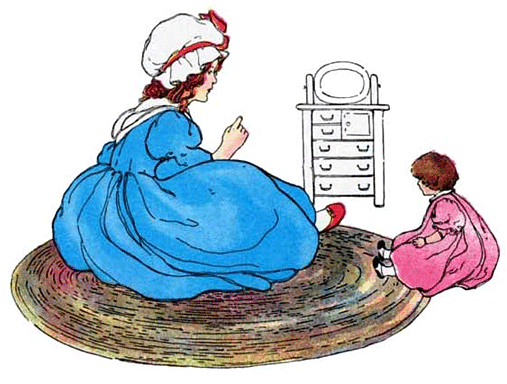 Comments
This rhyme and illustration are from The Real Mother Goose (1916), illustrated by Blanche Fisher Wright.
Let us know what you think!
If you feel any comment below is inappropriate, please email us. Thanks!