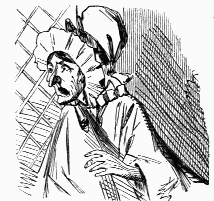 Old mother Widdle Waddle jumped out of bed,
And out of the casement she popped her head,
Crying, "The house is on fire, the grey goose is dead,
And the fox has come to the town, oh!"
Let us know what you think!
If you feel any comment below is inappropriate, please email us. Thanks!