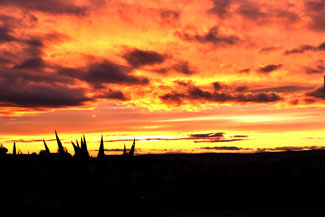 Evening Red and Morning Gray
Evening red and morning gray
Sets the traveller on his way.
Thanks and Acknowledgements
This rhyme can be found in "A Book of Nursery Rhymes" (1901) by Charles Welsh.

Thanks to Monique Palomares for the photo!
Thank you!
Let us know what you think!
If you feel any comment below is inappropriate, please email us. Thanks!