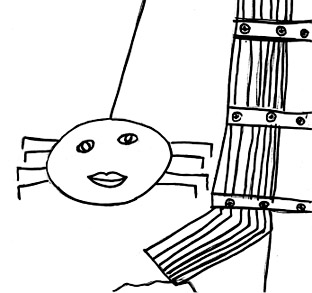 Incy wincy spider
Climbed up the spout
Down came the rain
And washed the spider out
Out came the sunshine
And dried up all the rain
So incy wincy spider
Climbed the spout again.

Thanks and Acknowledgements
Many thanks to Sarah for contributing this song.
Thanks so much!
Let us know what you think!
If you feel any comment below is inappropriate, please email us. Thanks!