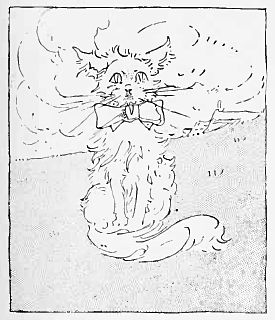 Wash me and comb me,
And lay me down softly,
And lay me on a bank to dry,
That I may look pretty,
When somebody comes by.

Thanks and Acknowledgements
This nursery rhyme and illustration can be found in The Big Book of Nursery Rhymes (circa 1920) edited by Walter Jerrold (1865 - 1929) and illustrated by Charles Robinson (with some graphical editing of the image above by Lisa Yannucci).
Let us know what you think!
If you feel any comment below is inappropriate, please email us. Thanks!