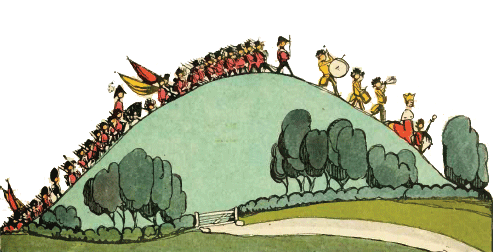 The King of Spain Marched up the Hill
The King of Spain,
With thrice ten thousand men,
Marched up the hill and,
Then marched down again.
Thanks and Acknowledgements
This rhyme and illustration can be found in Nursery Rhymes illustrated by Claude Lovat Fraser (circa 1922).
Let us know what you think!
If you feel any comment below is inappropriate, please email us. Thanks!