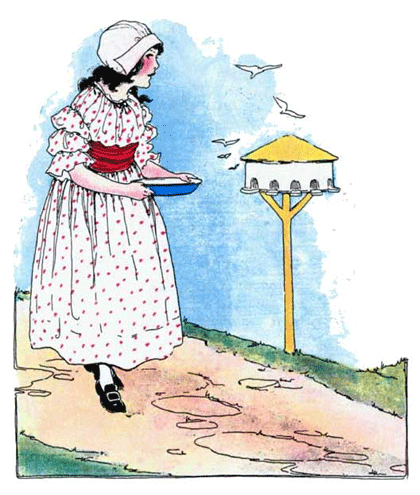 I Had Two Pigeons Bright and Gay
I had two pigeons bright and gay,
They flew from me the other day.
What was the reason they did go?
I cannot tell, for I do not know.
Comments
This rhyme and illustration can be found in The Real Mother Goose (1916), illustrated by Blanche Fisher Wright.
Let us know what you think!
If you feel any comment below is inappropriate, please email us. Thanks!