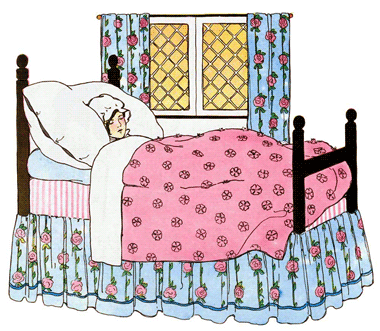 Nancy Dawson was so fine
She wouldn't get up to serve the swine;
She lies in bed till eight or nine,
So it's Oh, poor Nancy Dawson.

And do ye ken* Nancy Dawson, honey?
The wife who sells the barley, honey?
She won't get up to feed her swine,
And do ye ken Nancy Dawson, honey?
Comments
This rhyme and illustration can be found in The Real Mother Goose (1916), illustrated by Blanche Fisher Wright.
Let us know what you think!
If you feel any comment below is inappropriate, please email us. Thanks!