This is an English variation of a Welsh lullaby…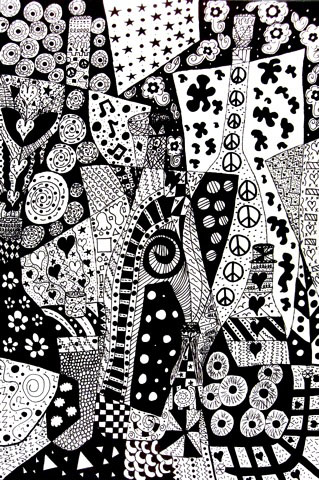 Sleep, My Child and Peace Attend Thee
Sleep, my child and peace attend thee,
All through the night.
Guardian angels God has sent thee,
All through the night.
Soft the drowsy hours creeping,
Hill and dale in slumber sleeping,
I, my loving vigil keeping,
All through the night.
Notes
There are versions that have the 3rd line as, "Guardian angels God will send thee".

Sheet Music
Thanks and Acknowledgements
Many thanks to Monique Palomares for the midi music!

Thanks to Gracie Gralike for the wonderful illustration!
Let us know what you think!
If you feel any comment below is inappropriate, please email us. Thanks!