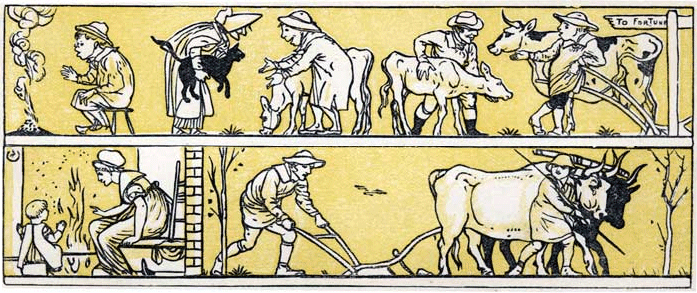 Warm hands, warm,
Thy men are gone to plough;
If you want to warm your hands,
Warm your hands now.

Sheet Music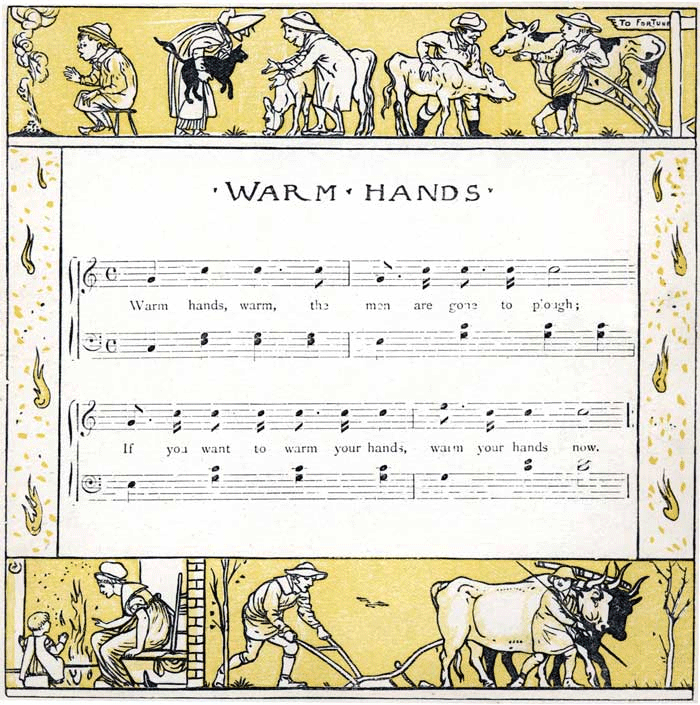 Thanks and Acknowledgements
The illustration, score, and tune all come from The Baby's Opera by Walter Crane (1877).
Let us know what you think!
If you feel any comment below is inappropriate, please email us. Thanks!