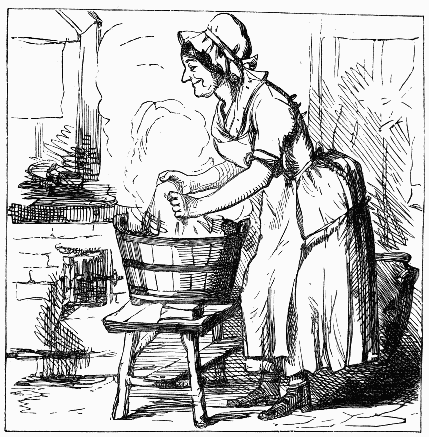 The Old Woman Must Stand at the Tub
The old woman must stand at the tub, tub, tub,
The dirty clothes to rub, rub, rub,
But when they are clean, and fit to be seen,
She'll dress like a lady, and dance on the green.
Let us know what you think!
If you feel any comment below is inappropriate, please email us. Thanks!