World Music Day – Fête de la Musique
April 2nd, 2021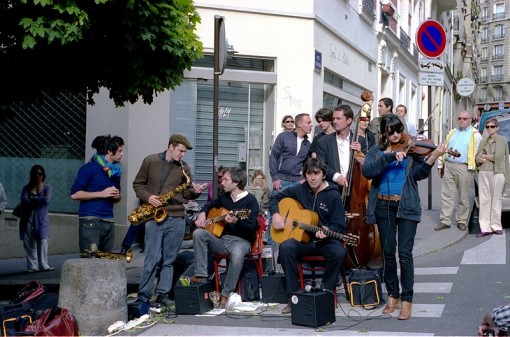 The Fête de la Musique, also known as World Music Day, was first celebrated on the Summer Solstice in Paris, France in 1982. Later, it came to be celebrated on June 21st in 120 countries around the world!
One goal of the Fête de la Musique (literally Festival of Music) is to promote music by offering free concerts. The other goal is to encourage amateurs to go outside and play music.
The French slogan for the day is "Faites de la musique" (literally "Make music"), which is pronounced exactly the same way as "Fête de la musique"!
Almost 8% of the population of France has played music at some point for Fête de la Musique. That's about 5 million people!
According to Make Music Day, "On June 21, pull out your instrument and start playing. Piece of cake….
…What are you waiting for? Just make music!"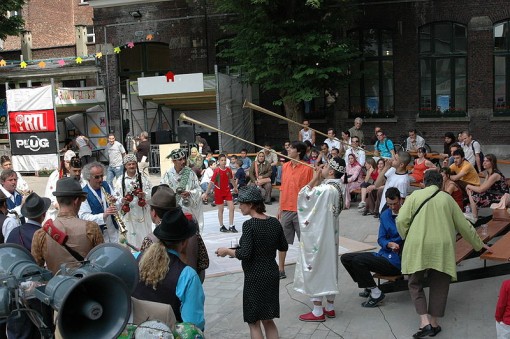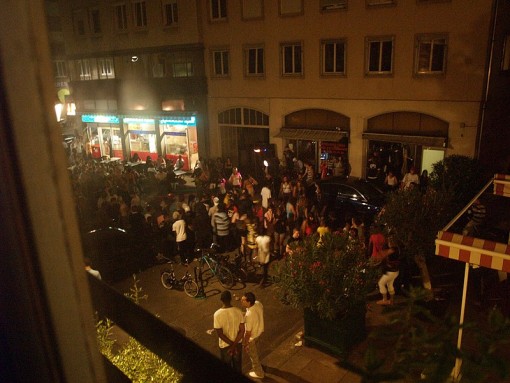 Image 1: Wikimedia, Fête de la musique by Von Nicolas Vigier from Paris, France, uploaded by paris 17, CC BY 2.0.
Image 2: A group of traditional Moroccan musicians in the street in Belgium (2006) by  Ludovic Glucksman on Wikipédia français, CC BY-SA 1.0.
Image 3: Wikimedia, People during the "Fête de la musique" in Strasbourg, 2006, CC by 3.0
Leave a Reply