Where The Bee Sucks – By Shakespeare with MP3's
April 17th, 2012
Where the Bee Sucks is from Shakespeare's play The Tempest.  In the play, it's sung by the fairy spirit Ariel.  You can read this lovely song below and listen along to two different renditions of it – one recited, the other sung.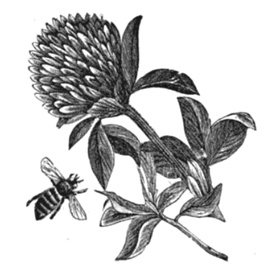 Where The Bee Sucks (Shakespeare)
Where the bee sucks, there suck I:
In a cowslip's bell I lie;
There I couch when owls do cry.
On the bat's back I do fly
After summer merrily:
Merrily, merrily, shall I live now,
Under the blossom that hangs on the bough.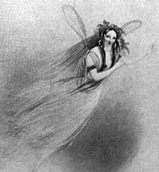 MP3 Recording of Where the Bee Sucks  
MP3 of Where the Bee Sucks (Sung by Ruth Golding)

Cowslip
This article was posted on Tuesday, April 17th, 2012 at 2:25 pm and is filed under Authors, Bees, Books & Stories, Children's Songs, Countries & Cultures, England, English, English Children's Songs, Fairies, Folk Lore, Gardens, Languages, Mama Lisa, MP3's, MP3's of Poems, Poems, Poems about Bees, Poems about Bugs, Poems about Flowers, Poems about Spring, Poetry, Poetry about Summer, Poets, Recordings, Recordings of Poems, Recordings of Songs, Shakespeare. You can follow any responses to this entry through the RSS 2.0 feed. You can skip to the end and leave a response. Pinging is currently not allowed.
Leave a Reply