The Dandelion Poem with Recording
April 14th, 2012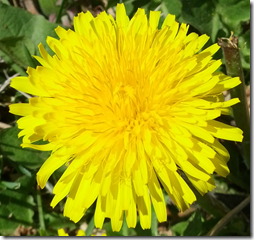 The Dandelion
by Mrs. E. P. Erskine
"Oh, dandelion, yellow as gold,
What do you do all day?"
"I just wait here in the long green grass
Till the children come to play."
"Oh, dandelion, yellow as gold,
What do you do all night?"
"I wait and wait while the cool dew falls,
And my hair grows long and white."
"And what do you do when your hair grows white,
And the children come to play?"
"They take me up in their dimpled hands
And blow my hair away."
Oh, bright all day in the grass, like stars,
And fit for a chain of gold.
The children laugh when they see him smile,
But they love him best when he's old.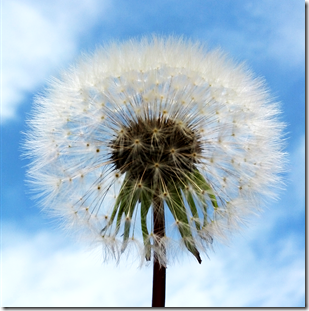 Poem read by Lila and Jason Pomerantz
This article was posted on Saturday, April 14th, 2012 at 3:48 pm and is filed under Australia, Countries & Cultures, Dandelion Poem, England, English, Languages, MP3's of Poems, Poems, Poems about Children, Poems about Early Spring, Poems about Flowers, Poems about Spring, Poetry, Poetry about Summer, Poetry about the Seasons, Poets, Recordings, Recordings of Poems, USA. You can follow any responses to this entry through the RSS 2.0 feed. You can skip to the end and leave a response. Pinging is currently not allowed.
3 Responses to "The Dandelion Poem with Recording"
Dandelion Seeds - Unit Study Ideas Says:
April 6th, 2015 at 4:54 pm

[…] Dandelion poem with recording. […]

annette sparks Says:
December 5th, 2017 at 10:55 am

This sounds exactly like a poem my grandfather used to quote to me when I was a little girl. I am 57 now. I've been looking for this poem. He could not read or write, but he knew this poem by heart and would recite it to me.I miss him.

Cathy aden Says:
May 6th, 2019 at 2:41 pm

I'm 56 I've known this poem since I was about 10 yrs old. I loved it then and I still recite it today.
Leave a Reply