Children's Singing Games–An Online Collection of Recordings
October 22nd, 2014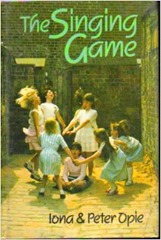 I'm so excited!  I just discovered a major collection of online recordings of children's singing games!
Iona and Peter Opie are among the world's top collectors of English nursery rhymes and kids songs.  When working on Mama Lisa's World, I refer to their research quite a bit.  They published one of the most comprehensive collections of nursery rhymes in The Oxford Dictionary of Nursery Rhymes.  They also collected children's games and songs in The Singing Game.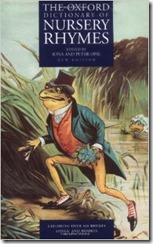 I've just discovered The Opie Collection of Children's Games and Songs – a collection of recordings the Opie's did to research their book, The Singing Game.  They're now online at the British Library.  The recordings are a bit rough since they were meant for research purposes.  Yet how interesting to hear the source recordings for their book.
I can't wait to dive into this collection of recordings!
-Mama Lisa
This article was posted on Wednesday, October 22nd, 2014 at 9:22 pm and is filed under Books & Stories, Circle Games, English Nursery Rhymes, Games Around the World, Iona & Peter Opie, Nursery Rhymes, Recordings, Singing Games, The Oxford Dictionary of Nursery Rhymes, The Singing Game. You can follow any responses to this entry through the RSS 2.0 feed. You can skip to the end and leave a response. Pinging is currently not allowed.
Leave a Reply